Quantera Global,
pleased to meet you!
Quantera Global is the largest independent Transfer Pricing boutique firm. We have a personal approach, global coverage and support our clients in the full circle of Transfer Pricing. These services can be divided into the following categories:
Our passion is to support our clients with solutions and to enable them to manage their Transfer Pricing challenges. To offer the best support it is essential to know and understand their needs.
As Abraham Lincoln once said: "If I only had an hour to chop down a tree, I would spend the first 45 minutes sharpening my axe".
This may be a bit exaggerated, but this is how we prefer to do things at Quantera Global. We spend time with our clients to understand their business, underlying questions and tax implications. This enables us to develop optimum Transfer Pricing solutions with and for our clients.
This translates into our typical 4-step approach:

Please find below a description of the various services we provide to our clients. Feel free to contact us to find out how we can support your company.
Governance, Design, Strategy and Sparring partner
We support our clients in this category in the following areas:
Governance
Board support

We prepare or conduct strategic meetings with the board to provide an overview of the Transfer Pricing landscape. We outline how this may affect your company and advise you how to organize and prepare for the underlying challenges.

Transfer Pricing control framework

We prepare a structured approach towards Transfer Pricing that suits the size, complexity and risk appetite of your company and sets the appropriate controls.

Awareness sessions

We provide Transfer Pricing awareness sessions to selected groups of colleagues. These sessions help your team to identify potential Transfer Pricing risks.
Design
Transfer Pricing design should support your business and must be simple and compliant. In addition, it should make use of available tax incentives. We prepare the design that best suits the company. We always look at the larger picture and take the long-term vision of the company into account. The depth of our analysis will depend on the size and complexity of the company or division. Our analysis typically increases business insights, saves administrative efforts, limits tax risks and may have a positive impact on the effective tax rate.
Strategy
When you are contemplating a new strategy for your company, we can provide support in this process. With the help of our Transfer Pricing analysis of your company and our experience with all sorts of strategies (of both small and large MNEs in various industries), we can give you valuable insights. For example: how to allocate responsibilities and set Key Performance Indicators (KPIs). In addition, involvement in this process allows us to simultaneously address the best Transfer Pricing design for the new strategy.
Strategic sessions
In our strategic sessions we discuss in-depth on selected Transfer Pricing topics and brainstorm on the most suitable approach to the topics for your company. We refer to our brochure for more detailed information.
Sparring partner
Many of our clients are experiencing various developments in their business. They like to have a sparring partner who understands their company and position and who can provide pragmatic advice in a quick and efficient way by just addressing the needs of the company. We enjoy being a sparring partner and are often asked as such.
Compliance (incl. Transfer Pricing documentation)
The timely preparation of Transfer Pricing documentation has become a significant part of the compliance burden of SME's and MNE's. It is often seen as a time-consuming and costly exercise. To ensure your time and budget is spent where it adds the most value, we help in determining a compliance strategy that supports you, your company and your risk appetite the best way possible, while optimizing cost efficiency. Separately we can provide support on all types of compliance documents, in a pay-as-you-go form, cooperative form or in a subscription form. In addition, we offer a software solution that allows you to meet your compliance requirements with or without our support. We apply a menu-based approach for the preparation of Transfer Pricing documentation that allows you to tailor our support to your specific circumstances, click here for an overview.
We support our clients in this category in the following areas:
Compliance strategy
Together with you, we determine the level of compliance that suits your company best. We take into account your risk appetite, how you wish to structure your overall Transfer Pricing documentation, which files need to be prioritized and how to best organize the different roles in preparation of the documentation (yourself, colleagues, external advisors like us and whether software is beneficial).
Master File
An annual requirement in most jurisdictions and prepared on a group level.
Focuses on describing the context in which intercompany transactions take place.
Local Files
An annual requirement per group company/country depending on local tax legislation and thresholds which vary by country.
Focus on describing the local organization and its material intercompany transactions.
Transaction reports
Transactions can be described inside local files or be prepared as a separate report for consistency and efficiency.
For incidental transactions as restructurings also separate reports may be prepared.
Benchmark studies
Substantiate the intercompany pricing applied with support of databases (or internal data) and are required per material type of intercompany transaction.
A separation can be made between benchmark studies for:

operational activities as manufacturing, sales or services (TNMM studies)
the licensing of IP (royalty studies)

We provide these studies for all regions and with support of the industry leading databases (Bureau van Dijk, Royalty Range and Bloomberg).
TP documentation for SMEs and start-ups
Small and Medium Enterprises as well as start-ups often don't have to meet the Master File and Local File requirements but can prepare documentation in a free format.
We can support with a policy paper which:

meets the lower documentation requirements,
provides internal and external clarity on how to apply the Transfer Pricing policy,
is scalable when needed, and
comes at a lower cost.
Intercompany agreements
Provide the legal basis for the intercompany transactions applied.
Are required per (material) type of intercompany transaction for the entities involved.
We can work together with in-house legal counsel or outside legal counsel in preparing such intercompany agreements or perform a review.
Country-by-Country reporting
Only required for MNEs with a consolidated turnover of more than 750 million euros.
Is an annual requirement, including the related annual notifications.
Provides information by country for high-level TP risk assessment purposes.
We support in filing, preparation, risk analysis and notifications.
Financial transactions
Transfer Pricing attention towards financial transactions has taken a flight in recent years and has further increased after the release of the OECD Guidance on this topic in February 2020.
Our financial transactions team supports our clients in this field and offers all types of analyses relating to intercompany financial transactions. We provide the following services in this category:
Design
Analysis of intercompany financial transactions (e.g. qualification of financial instrument, debt capacity, two-sided approach, options realistically available).
Transfer Pricing analysis and benchmarking for intermediary financing structures.
In-house bank / treasury policies.
Thin Capitalisation analysis, including advice on the interest deductibility rules.
Investment management, real estate and funds Transfer Pricing advice.
M&A Transfer Pricing support: due diligence, structuring and acquisition financing.
Captive insurance policies, documentation and benchmarking.
Intercompany loans
Full-fledged analysis (i.e. terms and conditions, accurate delineation of the transaction etc.).
Credit rating analysis.
Determining / testing interest rates using:

CUP analyses for loan and bond data
Yield curve analyses
Economic models to set interest rates
Cost of fund analysis.

Support in setting-up a monitoring process and analysing (existing) risk control mechanisms.
Cash pools
Design and analysis of the cash pool structure, the terms & conditions and the transfer pricing policy (to be) applied.
Determining the remuneration of the cash pool leader.
Documenting the risk exposure of, and the remuneration for, the cash pool participants and relevant cross guarantees.
Financial guarantees
Design and analysis of the financial guarantee, including determining:

the economic benefit derived from the guarantee
the effect of group membership
the risk exposure of the guarantor
the financial capacity of the guarantor.

Determining financial guarantee fees using amongst others the following methods:

CUP method
Yield approach
Cost approach
Valuation of expected loss method
Capital support method.
Captive insurance
Design and analysis of the captive insurance structure, including a consideration of:

whether actual risks are borne by the insurer.
whether risk diversification has been achieved.

(support in the) pricing of premiums.
Determining the remuneration for captive insurance, including amongst others:

Benchmarking the combined ratio of unrelated parties.
Determining the return on investment.
Implementation & Documentation
Determining credit ratings.
Determining equity at risk, equity at risk premiums and handling fees for flow-through companies.
Benchmarking and documentation of interest rates and guarantee fees.
WACC analyses.
Support during exit preparations including value chain feasibility analysis and Transfer Pricing risk mitigation.
Holding structure substance reviews.
General negotiations with tax authorities and assistance during an audit, including APAs/MAPs.
Implementation of in-house banks.
For further information on this topic we would like to refer you to our brochure.
"Quantera Global has lightened our compliance burden in an efficient way. We are now fully prepared in these post-BEPS times."
"Quantera Global has assisted me on various transfer pricing projects, always responding swiftly and with outstanding client service."
Our greatest success is your success.
Intangibles
As well as financial transactions, intangibles and the related Transfer Pricing transactions are topics that are of interest to the tax authorities.
We provide the following services in this area:
Design and structure of related Transfer Pricing methodology
We advise clients on the use or transfer of intangibles and potential onshoring.
Support in the set-up of Cost Contribution Arrangements (CCAs)
A CCAs is a specific Transfer Pricing methodology that might well be applied to deal with intangibles. Although this methodology is relatively complex it can provide substantial benefits such as avoiding withholding tax.
Valuation and transfer of intangibles
If an intangible is transferred, intercompany specific rules apply. Our specialists in this field address the valuation. Depending on the case we can work together with registered valuators to provide you a full service in this field.
Royalty benchmark studies
When intangibles of one entity are used by other entities, a remuneration methodology needs to be set. A common approach is applying a license fee which needs to be supported by a benchmark study. We offer support in both determining the appropriate methodology as well as the benchmark study itself.
Innovation box support
Many tax authorities, including the Dutch tax authorities, offer a beneficial regime for profit that originates from Research and Development (R&D) activities. Certain requirements must be met to be eligible for such regime. Once eligible it must be determined which part of the profit falls under the beneficial regime. The outcome depends on how well the innovative character can be substantiated. Our specialists can assess whether your company is eligible and can prepare the appropriate substantiation. In addition, we work together with partners for related optimization such as fiscal discounts on (wage) costs.
In addition, our other services (such as controversy and Advance Pricing Agreements) may apply in relation to intangibles as well.
Restructurings, Mergers & Acquisitions and Divestitures
Restructurings, mergers, acquisitions and divestitures usually have Transfer Pricing implications.
We offer a broad arrange of services in this field:
Vendor due dilligence
It will have a positive effect on the (partial) sale of your business if Transfer Pricing affairs are in order and when this is substantiated by a third-party. In addition, if only part of a business is sold you may want to check whether that will have an adverse Transfer Pricing impact on your remaining business.
Buy-side due dilligence
You don't want unpleasant surprises after an acquisition. We can check whether the Transfer Pricing system applied in the past is defendable and if documentation is in order. Should this not be the case, we can indicate the impact on your business. We can also analyse whether the integration of Transfer Pricing policies after acquisition may provide for specific challenges.
Support in the integration of Transfer Pricing systems
When you acquire a business, the Transfer Pricing system applied may not be in line with the Transfer Pricing system applied in your current business. We provide support to defend these Transfer Pricing systems and advise you on how to align these Transfer Pricing systems along with the business integration.
Restructuring support
Restructuring your business will probably have Transfer Pricing implications. We provide in this respect support in the strategy on how to deal with restructurings, valuations and related documentation such as defence files.
Advance Pricing Agreements and further alignment
An advance pricing agreement (APA) is an ahead-of-time agreement between a taxpayer and a tax authority on an appropriate Transfer Pricing methodology for a set of transactions at issue over a fixed period.
Many MNEs opt for APAs to obtain certainty in advance and as a form of risk management. Not only for the country in which the APA is obtained, but also for other jurisdictions. We are specialized in supporting our clients to obtain APAs with a single tax authority or multiple tax authorities at once (unilateral, bilateral or multilateral). With former heads of the APA-practice of the Dutch tax authorities in our team we are the perfect choice to provide you with the best support in this field.
If you are not sure whether you wish to pursue an APA process or prefer to have a more informal way of alignment with the tax authorities, we provide support and advice as well.
Controversy
Transfer Pricing controversy relates mainly to audits and questions raised by tax authorities. This potentially results in double taxation. Due to the increased transparency and resources employed by tax authorities in the Transfer Pricing field in recent years we notice that more and more SMEs and MNEs are faced with controversy issues. Our specialized team provides a full service which relates amongst others to:
Controversy strategy and scenarios
There are multiple strategies and relating scenarios possible to face a controversy issue. We can lead the discussion with the tax authorities and advise you on what steps to take for the best results.
Support in local Transfer Pricing audits
We have in-depth process expertise as well as subject expertise in local Transfer Pricing audits.

Risk reviews
When you are concerned about a potential Transfer Pricing risk, we can perform a review and give advice how to mitigate this risk. We always take the surrounding factors (such as the history of the business and business operation) into account.

Mutual Agreement Procedures (MAPs)
When you are faced with double taxation there is often a possibility to start a so-called Mutual Agreement Procedure. In this dispute resolution facility, the related tax authorities seek to resolve disputes regarding the double taxation. We apply for the procedure and manage the process towards a desirable outcome. We have both a helicopter and in-depth view in this regard. In practice it is also possible to expand the scope of discussions and turn a single year discussion into a multiple year solution that may even save tax.

Arbitration and mediation
Often disputes can be resolved by arbitration and mediation. With a team that includes former senior tax inspectors we understand the important interests on the side of the tax authority. Moreover, we are good listeners and understand the underlying difficulties. As such, we can lead the discussion towards a beneficial outcome. Should the circumstances however require going to court, we can provide full support together with a specialised litigation partner.

Expert witness testimony / opinion
As an independent Transfer Pricing firm, we are in the perfect position to provide an expert witness testimony or opinion.
1. What is TP controversy?
TP controversy is managing current and/or possible future transfer pricing disputes between a taxpayer and one or more tax authorities.
2. Which parties are involved in a TP dispute?
A cross border TP dispute always consists of at least two tax authorities and at least one taxpayer. Dependent on the facts and circumstances multiple departments within tax authorities may be involved in the dispute.
3. What issues may be the subject of TP controversy/disputes?
TP disputes are about the facts and circumstances of certain intercompany transactions and the way they are interpreted. In practice the following topics may be considered usual suspects:
a. Intangible related transactions
b. Restructurings
c. Inconsistencies by taxpayer
d. Different interpretations by countries
e. Permanent establishment issues
f. Financial transactions
g. Management fees
h. Consistent losses
i. Substance issues
4. When will you face TP controversy?
TP controversy will be faced when the tax authorities disagree with the way you deal with TP.
5. Can you prepare for TP controversy?
Yes, it is possible to prepare for TP controversy. The preparation for controversy could exist of a good evaluation and analysis of your TP policy combined with proper TP documentation. It is key to have solid and consistent substantiation of how intercompany transactions are structured and remunerated.
6. Can you avoid TP controversy?
No, it is not possible to avoid TP controversy. Tax authorities will form their own opinion about the facts and circumstances. However, as a company you can minimize the chance of misunderstandings about facts and circumstances with proper TP documentation. Also you may seek to discuss issues upfront with tax authorities.
7. How can you deal with TP controversy?
There are multiple instrument that you can apply to avoid or solve TP disputes. Which instrument is most effective should be decided on a case by case basis and evaluated regularly. Depending on facts and circumstance of a specific case certain instruments may be more or less appropriate.
8. Can TP disputes lead to penalties?
TP disputes may result in penalties if adjustments are made by tax authorities. An increasingly number of countries have introduced penalties related to TP adjustments. Penalties may also apply when there is no proper TP documentation available.
9. How can you manage your controversy?
Managing your controversy starts with thinking of and determining your risk appetite. Next you have to choose which instrument(s) to use. Also you should establish clear internal procedures on how to handle disputes or expected disputes.
10. What potential risks can be triggered by TP disputes?
TP adjustments may result in double taxation of profits in multiple countries. This may often involve large financial interest. This could also require you to include a tax provision in the financial accounts. Handling a TP dispute may also require substantial internal resources and external advisory costs. Sometimes TP disputes could also result in reputational damage.
Inbound services
Starting a business in another country leads to all kinds of questions and requirements (e.g. setting up legal entities, starting up and fulfilling tax obligations), as well as deciding which country is preferred.
In addition to all Transfer Pricing aspects, we can support you in other areas of starting up your business, in association with a trusted business partner.
For further information we would like to refer you to our brochure on this topic.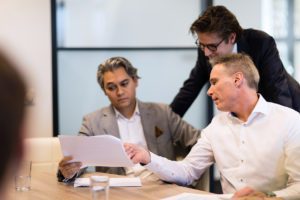 Implementation
Once your Transfer Pricing policy/design has been determined it is important that this policy is implemented in the organisation in the correct manner and in a way that suits your administrative processes.
We provide full implementation services which include:
A guideline and explanation session for selected colleagues (e.g. controllers),
Setting-up the invoicing structure,
Monitoring mechanisms to ensure outcomes are in line with the policy; and
Price setting mechanisms and potential year-end adjustments.
Software solution
Managing all Transfer Pricing matters effectively and consistently is challenging, especially while requirements keep increasing. Companies look for software solutions that can support them in managing their Transfer Pricing.
The Coperitas software solution provides support and facilitates:
Creating overview and obtaining insight in data,
Generating and updating Transfer Pricing documentation,
Keeping track of deadlines and workflow management; and
Monitoring and analytics (e.g. Transfer Pricing margins).
The software solution gives you control over your Transfer Pricing processes and data. Your individual needs are leading in the implementation and you will obtain full control of the Coperitas software solution. We facilitate and strive to become redundant. However, should you need support, we will be there and ready to help. Please have a look at the Coperitas website for more information and to schedule a demo.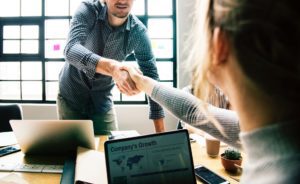 Digital Economy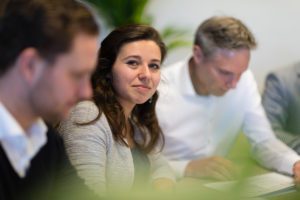 In recent years various proposals for taxing the digital economy have been published while several countries have also taken unilateral measures. These measures will especially have an impact on large MNEs that operate in a digital business to consumer (B2C) business. However, there are differences among the unilateral measures and proposals that are published, and it is still uncertain what further developments will bring. We provide support by assessing and summarizing the impact on your company and prepare a financial impact calculation. In addition, we can brief you and/or your board on this topic and provide support in how to address these developments.
Stefan Ubachs
Director
"A honeycomb is an intriguing example of structure that can be found in nature. All hexagonal cells together form a solid, strong and orderly structure. A honeybee colony is also a perfect example of teamwork: worker bees are responsible for the construction of the hive, while drones ensure that the hive continues to develop. Together they strengthen the hive. The Quantera Global team can help you bring structure to your transfer pricing and can build a solid TP model that fits your needs."
Excellent and personal
Quantera Global offers high-quality, specialised comprehensive services in the field of transfer pricing, and does so with a personal approach. If you entrust your transfer pricing business to us, you know it is in safe hands.
By focusing on what we are good at, we can deliver the best possible solutions. We are independent and allow ourselves to take time to really understand our clients' needs.