Governance, design & strategy
We provide governance, design, and strategy services in general like for example as a sparring partner or strategic sessions. In addition, such services are provided on more specific topics as Restructurings, mergers & acquisitions and divestitures, Advance Pricing Agreements, Intangibles, and Inbound Services.
General
We support our clients in this category in the following areas:
Governance
Board support

We prepare or conduct strategic meetings with the board to provide an overview of the Transfer Pricing landscape. We outline how this may affect your company and advise you how to organize and prepare for the underlying challenges.

Transfer Pricing control framework

We prepare a structured approach towards Transfer Pricing that suits the size, complexity and risk appetite of your company and sets the appropriate controls.

Awareness sessions

We provide Transfer Pricing awareness sessions to selected groups of colleagues. These sessions help your team to identify potential Transfer Pricing risks.
Design
Transfer Pricing design should support your business and must be simple and compliant. In addition, it should make use of available tax incentives. We prepare the design that best suits the company. We always look at the larger picture and take the long-term vision of the company into account. The depth of our analysis will depend on the size and complexity of the company or division. Our analysis typically increases business insights, saves administrative efforts, limits tax risks and may have a positive impact on the effective tax rate.
Strategy
When you are contemplating a new strategy for your company, we can provide support in this process. With the help of our Transfer Pricing analysis of your company and our experience with all sorts of strategies (of both small and large MNEs in various industries), we can give you valuable insights. For example: how to allocate responsibilities and set Key Performance Indicators (KPIs). In addition, involvement in this process allows us to simultaneously address the best Transfer Pricing design for the new strategy.
Strategic sessions
In our strategic sessions we discuss in-depth on selected Transfer Pricing topics and brainstorm on the most suitable approach to the topics for your company. We refer to our brochure for more detailed information.
Sparring partner
Many of our clients are experiencing various developments in their business. They like to have a sparring partner who understands their company and position and who can provide pragmatic advice in a quick and efficient way by just addressing the needs of the company. We enjoy being a sparring partner and are often asked as such.
Do you want to know more about Governance, design & strategy? Please contact us
Get in touch
Theo Elshof
Managing Director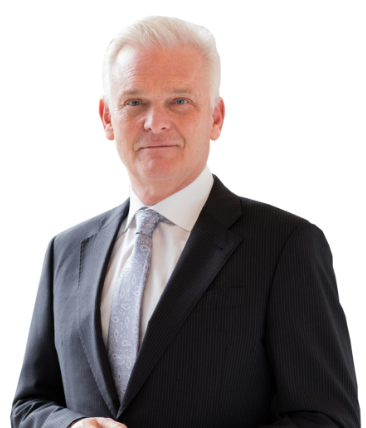 Intangibles
As well as financial transactions, intangibles and the related Transfer Pricing transactions are topics that are of interest to the tax authorities.
We provide the following services in this area:
Design and structure of related Transfer Pricing methodology
We advise clients on the use or transfer of intangibles and potential onshoring.
Support in the set-up of Cost Contribution Arrangements (CCAs)
A CCAs is a specific Transfer Pricing methodology that might well be applied to deal with intangibles. Although this methodology is relatively complex it can provide substantial benefits such as avoiding withholding tax.
Valuation and transfer of intangibles
If an intangible is transferred, intercompany specific rules apply. Our specialists in this field address the valuation. Depending on the case we can work together with registered valuators to provide you a full service in this field.
Royalty benchmark studies
When intangibles of one entity are used by other entities, a remuneration methodology needs to be set. A common approach is applying a license fee which needs to be supported by a benchmark study. We offer support in both determining the appropriate methodology as well as the benchmark study itself.
Innovation box support
Many tax authorities, including the Dutch tax authorities, offer a beneficial regime for profit that originates from Research and Development (R&D) activities. Certain requirements must be met to be eligible for such regime. Once eligible it must be determined which part of the profit falls under the beneficial regime. The outcome depends on how well the innovative character can be substantiated. Our specialists can assess whether your company is eligible and can prepare the appropriate substantiation. In addition, we work together with partners for related optimization such as fiscal discounts on (wage) costs.
In addition, our other services (such as controversy and Advance Pricing Agreements) may apply in relation to intangibles as well.
Restructurings, Mergers & Acquisitions and Divestitures
Restructurings, mergers, acquisitions and divestitures usually have Transfer Pricing implications.
We offer a broad arrange of services in this field:
Vendor due dilligence
It will have a positive effect on the (partial) sale of your business if Transfer Pricing affairs are in order and when this is substantiated by a third-party. In addition, if only part of a business is sold you may want to check whether that will have an adverse Transfer Pricing impact on your remaining business.
Buy-side due dilligence
You don't want unpleasant surprises after an acquisition. We can check whether the Transfer Pricing system applied in the past is defendable and if documentation is in order. Should this not be the case, we can indicate the impact on your business. We can also analyse whether the integration of Transfer Pricing policies after acquisition may provide for specific challenges.
Support in the integration of Transfer Pricing systems
When you acquire a business, the Transfer Pricing system applied may not be in line with the Transfer Pricing system applied in your current business. We provide support to defend these Transfer Pricing systems and advise you on how to align these Transfer Pricing systems along with the business integration.
Restructuring support
Restructuring your business will probably have Transfer Pricing implications. We provide in this respect support in the strategy on how to deal with restructurings, valuations and related documentation such as defence files.
Advance Pricing Agreements and further alignment
An advance pricing agreement (APA) is an ahead-of-time agreement between a taxpayer and a tax authority on an appropriate Transfer Pricing methodology for a set of transactions at issue over a fixed period.
Many MNEs opt for APAs to obtain certainty in advance and as a form of risk management. Not only for the country in which the APA is obtained, but also for other jurisdictions. We are specialized in supporting our clients to obtain APAs with a single tax authority or multiple tax authorities at once (unilateral, bilateral or multilateral). With former heads of the APA-practice of the Dutch tax authorities in our team we are the perfect choice to provide you with the best support in this field.
If you are not sure whether you wish to pursue an APA process or prefer to have a more informal way of alignment with the tax authorities, we provide support and advice as well.
Inbound services
Starting a business in another country leads to all kinds of questions and requirements (e.g. setting up legal entities, starting up and fulfilling tax obligations), as well as deciding which country is preferred.
In addition to all Transfer Pricing aspects, we can support you in other areas of starting up your business, in association with a trusted business partner.
For further information we would like to refer you to our brochure on this topic.