Controversy
Transfer Pricing controversy relates mainly to audits and questions raised by tax authorities. This potentially results in double taxation. Due to the increased transparency and resources employed by tax authorities in the Transfer Pricing field in recent years we notice that more and more SMEs and MNEs are faced with controversy issues.
Our specialized team provides a full service which relates amongst others to:
Richard Slimmen
Managing Director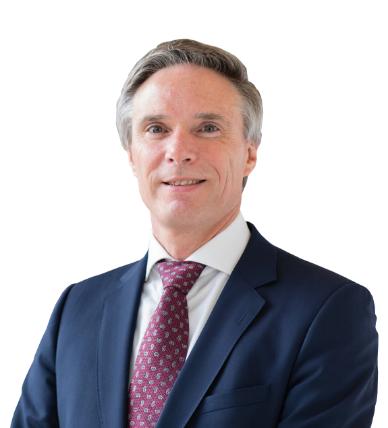 Do you want to know more about Controversy? Please contact us
Get in touch
Controversy strategy and scenarios
There are multiple strategies and relating scenarios possible to face a controversy issue. We can lead the discussion with the tax authorities and advise you on what steps to take for the best results.
Support in local Transfer Pricing audits
We have in-depth process expertise as well as subject expertise in local Transfer Pricing audits.
Risk reviews
When you are concerned about a potential Transfer Pricing risk, we can perform a review and give advice how to mitigate this risk. We always take the surrounding factors (such as the history of the business and business operation) into account.
Mutual Agreement Procedures (MAPs)
When you are faced with double taxation there is often a possibility to start a so-called Mutual Agreement Procedure. In this dispute resolution facility, the related tax authorities seek to resolve disputes regarding the double taxation. We apply for the procedure and manage the process towards a desirable outcome. We have both a helicopter and in-depth view in this regard. In practice it is also possible to expand the scope of discussions and turn a single year discussion into a multiple year solution that may even save tax.
Arbitration and mediation
Often disputes can be resolved by arbitration and mediation. With a team that includes former senior tax inspectors we understand the important interests on the side of the tax authority. Moreover, we are good listeners and understand the underlying difficulties. As such, we can lead the discussion towards a beneficial outcome. Should the circumstances however require going to court, we can provide full support together with a specialised litigation partner.
Expert witness testimony / opinion
As an independent Transfer Pricing firm, we are in the perfect position to provide an expert witness testimony or opinion.
Do you want to know more about controversy? Please contact us
Get in touch
Richard Slimmen
Managing Director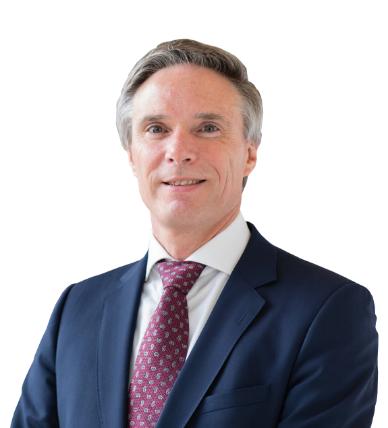 Cases
Characterization of functions
The client, a Dutch company with its head office in the United States of America, was confronted with a tax audit by the Dutch tax authorities covering a 5 years period. In short, the client and his tax advisor characterized the company a profit & loss responsible entity, whereas the Dutch tax authorities were of the opinion that the client was to be characterized as a routine sales office that should obtain a routine remuneration (NOPM 5%) and could not incur any losses. The Dutch tax authorities' opinion was triggered by a meeting they previously had with the client.
This client's tax advisor (who was not an experienced transfer pricing professional) tried to the best of his abilities to manage the tax audit, however after a while the Dutch tax authorities felt that the process was being frustrated and were going to take the position that the client was to be characterized as a routine sales office. Consequently, the Dutch tax authorities were contemplating to impose an adjustment of approximately EUR 1.5 million on short notice. Only at that moment we were invited by the client's tax advisor to assist him and his client in this tax audit.
As the client did not have any existing transfer pricing documentation available, we started out to perform a detailed analysis. Part of the analysis was to make an assessment on the characterization of the client.
In the following discussions we had with the Dutch tax authorities, we substantiated that (based on the facts and circumstances) the Dutch company should not be characterized as a routine sales office. However, some aspects of the case were still considered to still be a grey area.
Result 
We reached a compromise with the Dutch tax authorities which led to an outcome that was acceptable to all parties involved. The Dutch tax authorities' contemplated adjustment (based on a routine remuneration of NOPM 5%) was not imposed and the client's outstanding losses could only be partly utilized.
During the process we were able to re-establish a good relationship between the client and the Dutch tax authorities as well as between the tax advisor and the Dutch tax authorities.
Qualification of R&D activities
Entity X is the head office of an innovative MNE and active in multiple business divisions. Due to an acquisition strategy there were multiple transfer pricing methods used, which were not consistent across these business divisions. Entity X asked us to support them in developing a new transfer pricing model. The new transfer pricing model should consider the central and regional R&D functions performed within the MNE.
During the process of developing a new TP model, the Dutch tax authorities issued a large tax assessment over fiscal years 2013, 2014 and 2015. The Dutch tax authorities were convinced that entity X should be considered to be entitled to the residual profits, mainly due to the central R&D function of entity X. This view was not in line with the MNE's view nor our view after analysing the MNE.
We had several discussions with the Dutch tax authorities to explain the business of the MNE and to make them fully understand the complexity of the MNE, including the difference between central and regional R&D functions.
Result 
In the end, we have been able to reach an agreement with the Dutch tax authorities for a fraction of the initial tax assessment, which was satisfactory to all parties involved. In addition, we were able to extend the agreement with Dutch tax authorities up till and including 2018.
Furthermore, we entered into an APA procedure to extend the agreement to future years.
Q&A
What is TP controversy?
TP controversy is managing current and/or possible future transfer pricing disputes between a taxpayer and one or more tax authorities.
Which parties are involved in a TP dispute?
A cross border TP dispute always consists of at least two tax authorities and at least one taxpayer. Dependent on the facts and circumstances multiple departments within tax authorities may be involved in the dispute.
What issues may be the subject of TP controversy/disputes
TP disputes are about the facts and circumstances of certain intercompany transactions and the way they are interpreted. In practice the following topics may be considered usual suspects:
Intangible related transactions
Restructurings
Inconsistencies by taxpayer
Different interpretations by countries
Permanent establishment issues
Financial transactions
Management fees
Consistent losses
Substance issues
When will you face TP controversy?
TP controversy will be faced when the tax authorities disagree with the way you deal with TP.
Can you prepare for TP controversy?
Yes, it is possible to prepare for TP controversy. The preparation for controversy could exist of a good evaluation and analysis of your TP policy combined with proper TP documentation. It is key to have solid and consistent substantiation of how intercompany transactions are structured and remunerated.
Can you avoid TP controversy?
No, it is not possible to avoid TP controversy. Tax authorities will form their own opinion about the facts and circumstances. However, as a company you can minimize the chance of misunderstandings about facts and circumstances with proper TP documentation. Also, you may seek to discuss issues upfront with tax authorities.
How can you deal with TP controversy?
There are multiple instruments that you can apply to avoid or solve TP disputes. Which instrument is most effective should be decided on a case by case basis and evaluated regularly. Depending on facts and circumstance of a specific case certain instruments may be more or less appropriate.
Can TP disputes lead to penalties?
TP disputes may result in penalties if adjustments are made by tax authorities. An increasingly number of countries have introduced penalties related to TP adjustments. Penalties may also apply when there is no proper TP documentation available.
How can you manage your controversy?
Managing your controversy starts with thinking of and determining your risk appetite. Next you must choose which instrument(s) to use. Also, you should establish clear internal procedures on how to handle disputes or expected disputes.
What potential risks can be triggered by TP disputes?
TP adjustments may result in double taxation of profits in multiple countries. This may often involve large financial interest. This could also require you to include a tax provision in the financial accounts. Handling a TP dispute may also require substantial internal resources and external advisory costs. Sometimes TP disputes could also result in reputational damage.
Can you manage the costs involved in TP controversy?
TP controversy depends on the facts and circumstance in each individual case. There will always be costs involved in TP controversy, however preventing TP disputes is usually less expensive than solving TP disputes. A well-considered controversy strategy will help to establish a balanced approach.
What period does a TP dispute cover?
The dispute could cover a period of one year as well as multiple years. This all depends on the facts and circumstances of the individual case. The resolution of a dispute for a certain period could also have impact on later years.
Should TP controversy be part of your tax risk management?
Yes, TP controversy should be part of your tax risk management. Because of the potentially substantial consequences companies cannot afford not managing the risks involved. Well-considered choices should be made upfront regarding the TP controversy strategy. The TP documentation should be aligned with the chosen strategy. Part of the TP controversy strategy should be the use of the different instruments to prevent or resolve disputes.
What is a TP control framework?
A TP control framework should be a mandatory part of the overall tax control framework. A TP control framework should provide insight in all measures taken by a company to obtain, maintain and improve its knowledge about TP risk exposures and how these risks are mitigated.