Quantera Global is one of the largest independent transfer pricing boutique firms in the world. We take pride in delivering optimum transfer pricing support for our clients and business partners. We provide solutions for multinationals that fully support their business strategies, are simple to apply, are compliant and take tax incentives into account.
Thanks to our dedicated team and worldwide network we can offer you optimum solutions for maximum results. We support our clients in all aspects of transfer pricing, including software solutions. Because sharing knowledge is our passion, we organize webinars and meetings on a regular basis through our QG Academy.
We are very fortunate to have formed excellent partnerships with many of our clients, such as Marel, Nutreco, Cordstrap, Mediq, NCR and Anadolu Efes. In their testimonials reference is made to our:
trustworthy partnership,
unique knowledge,
strong global network,
cost efficiency,
outstanding client service, and
personal touch.
Formed in Freedom
Quantera Global was founded by three highly experienced transfer pricing professionals who had seen it all in the field of Transfer Pricing and started their own business with an open mindset. This to work together based on shared values of mutual respect, honesty, cooperation, and support towards each other and their clients.
What has helped us enormously in this journey is that we are completely independent in the broadest sense of the word. We have no external funding or other shareholders, can focus entirely on what we are passionate about and have the financial and mental freedom to help colleagues and clients in the best possible way.
We can truly say that we are "Formed in Freedom". We do not sell products off the shelf but look for solutions that will benefit you. This may also mean that we advise you to not engage us, not to start a project or decide to choose for a much less complex solution.
Please send us an e-mail or give us a call on +31 88 2215800 to find out how we can support you.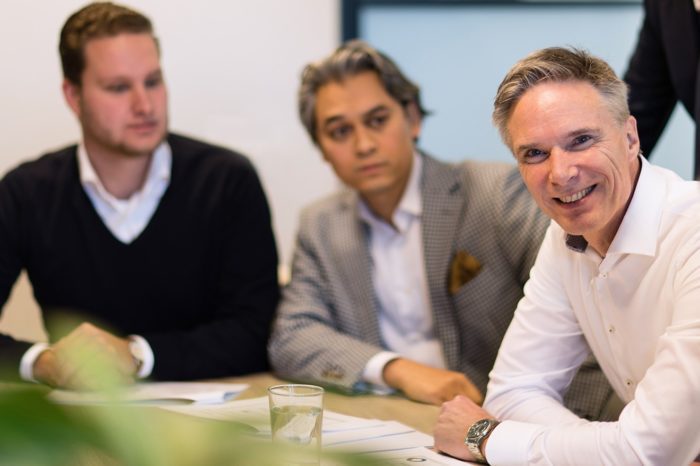 The best solutions are found in the right environment.
Find out the latest news:
So when we are asked to defend the use of an existing transfer pricing model, design a new model, or document intercompany transactions, our team of experts is always ready to help.
Theo Elshof
Managing Director
"As a conceptual guy I have chosen the perfect shape of the nautilus shell. A shape linked to the golden ratio and the Fibonacci sequence. Behind the shell and these concepts lies a great world of culture, music and science. Each and every day this inspires me to support the growth of my colleagues and clients and work together on solutions that make a difference."