In the fast developing post-BEPS era, it is becoming more important than ever for tax managers and tax directors to be in control of the tax position of the company. Therefore, Royal Swinkels Family Brewers and Quantera Global organize a Roundtable event to discuss the challenges, in particular of transfer pricing, which tax managers are facing and how to be(come) in control of your company's tax position.
The roundtable will include a tour through the brewery of Royal Swinkels and an explanation of the brewing process.
The target audience for this roundtable event are in-house (group) tax managers involved in transfer pricing issues. As such, registrations will be subject to review. Further, places for this roundtable are limited, so please register below now.
Location: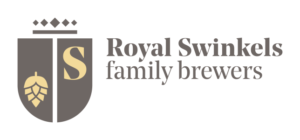 Royal Swinkels Family Brewers
De Stater 1
5737 RV Lieshout
The Netherlands
Program:
15:00 – 15:30
Reception and introduction
15:30 – 16:30
Brewery tour
16:30 – 16:45
Coffee break
16:45 – 17:30
Key Speaker 1: John van Moorsel, Tax manager of Royal Swinkels Family Brewers
17:30 – 18:15
Key Speaker 2: Stefan Ubachs and Emile Monfils, Director and Senior Manager at Quantera Global
18:15 – 20:00
Closing words and networking opportunities