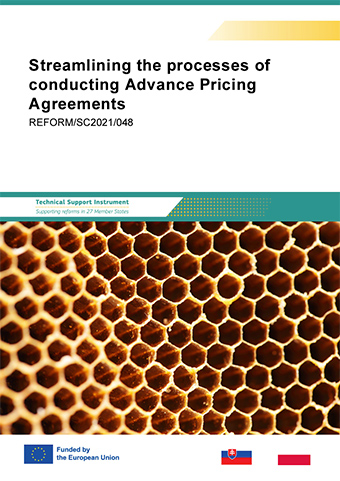 Since 2021 Quantera Global contributed to support Poland and Slovakia in streamlining their processes of conducting Advance Pricing Agreements, in cooperation with the European Commission's Directorate General for Structural Reform Support (DG REFORM). The project was funded by the European Union via the Technical Support Instrument. The overall objective of the project is to contribute to institutional, administrative and growth-sustaining structural reforms in Poland and Slovakia.
In the long term, the project and its results should contribute to an improved efficiency of the public administration and thus have a positive impact on the investment climate through increased tax certainty.
The project has now been completed and we look back at a great experience where we were able to share our expertise and knowledge and contribute to the strengthening of the Polish and Slovak APA practices. We would like to thank DG REFORM and the Polish and Slovak tax authorities for their help and support during the project. The project has provided good insights into the possibilities for both countries to design their optimal approach to APAs as part of their overall tax strategy. If you would like to learn more about the project, please follow the button underneath to the published deliverable.
Read the published deliverable